Whether it is a major celebration or a girls' night in, there's no doubt that wine will always be the centerpiece and conduit for great conversation. But historically, women were always kept out of staking claim within the wine industry, while men were constantly celebrated with seamless access across all facets of the industry.
Today, thanks to many badass trailblazers like Iris Rideau, Theodora Lee, Tahiirah Habibi, Dorothy J. Gaiter, Julia Coney and so many others, women of color are breaking glass ceilings unapologetically in the wine industry. From retail shop owners, small business owners, journalists and marketing executives to vineyard managers and social media influencers, women are changing the world of wine and lifting as they climb every step of the way.
This progress extends to the growing number of vintners and winemakers across the country and the world. Here are 15 wine brands helmed by women of color that you should add to your growing wine repertoire:
As South Africa's first Black woman winemaker, Ntsiki Biyela established her own wine label back in 2017. She has since won numerous awards for her wines and continues to pioneer winemaking in South Africa.
Recommended Bottle: 2020 Umsasane
As a newly minted winemaker, Chevonne Ball's passion for the Gamay grape stems from her love for French gastronomy, Beaujolais Cru wine and, of course, sharing with travel enthusiasts her experiences in French regions like Lyon. While this is the first labor of love from Ball,  it most certainly won't be the last.
Recommended Bottle: 2020 Willamette Valley Gamay Noir
Sourcing grapes from some of the most coveted vineyards in Napa and Sonoma counties, Dr. Dawna Darjean Jones strives to produce wines that can only be achieved through artisanal winemaking and embody the essence of a memorable California vintage.
Recommended Bottle: 2019 Viognier Russian River Valley
Twin sisters Nichelle and Nicole Nichols created their brand on the premise of three principles: inclusivity, celebration and luxury. In addition to their wines, the Nichols sisters have an array of accessories and glassware wine lovers can shop.
Recommended Bottle: The Guilty Grape Peace Mango Bubbly
Jennifer McDonald is the first Black woman to own an urban winery in Wichita, Kansas. She established her wine brand in 2016 and opened a winery and tasting room in 2019. With 14 handcrafted wines in her portfolio and on-site wine classes, McDonald offers all guests of Jenny Dawn Cellars a well-rounded experience.
Recommended Bottle: 2019 Red Caboose
Co-founded by Kristin Taylor and Macie Mata, KT Winery is creating a new wine culture by tapping the oenophiles across social media.  Their signature label, "Mom Juice" isn't just for mothers of tiny humans but for dog moms, cat moms and people who support moms in general.
Recommended Bottle: Mom Juice Pinot Grigio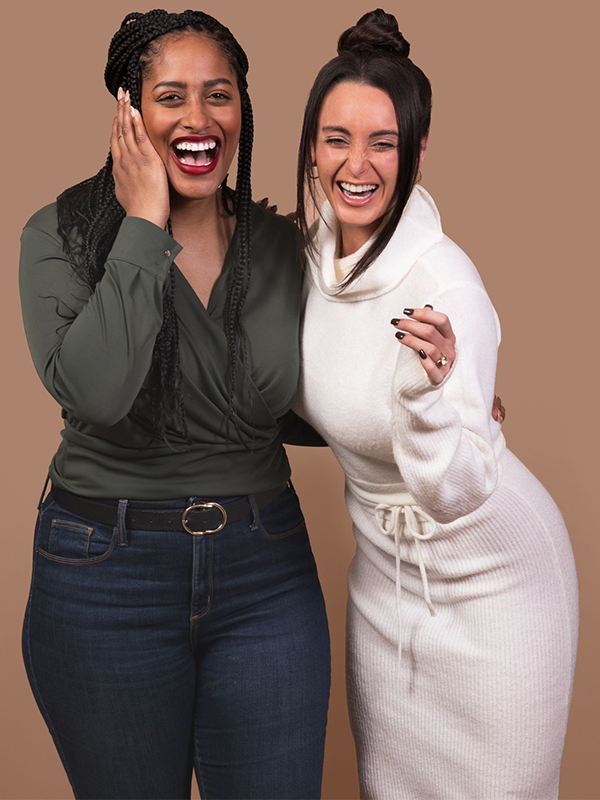 When Aamira Garba decided that she wanted to make wine in 2016, she didn't know where to start, but she was determined to make it happen. Now, almost six years later, she has a portfolio of award-winning wines that are enjoyed from coast to coast.
Recommended bottle: 2019 LoveLee Pinot Noir
Everyone needs a little bit of effervescence in their life, and Mermosa Wines is the perfect elixir to make things brighter. Establishing her label in 2017, founder Desiree Noisette became the first Black woman in Florida to own a wine brand.
Recommended Bottle: Mersecco Blanc de Blanc
These iconic sisters not only produce wines in two parts of the world, but they are the largest Black-owned wine label in the United States. From New Zealand Sauvignon Blanc to California Central Coast Red Blend, the McBride Sisters give wine lovers a multinational tasting experience.
Recommended Bottle: McBride Sisters Collection NV Hawke's Bay New Zealand Sparkling Brut Rosé
Made from the finest grapes California has to offer, Opulence Wines aims to provide an elevated experience to wine drinkers at all levels. Founded by Dr. LaToya Thompson, the brand was created at the intersection of Thompson's love for art and wine.
Recommended bottle: 2018 Napa Valley Cabernet Sauvignon
Producing California wines with Kenyan accents, Dr. Christine Wachira fell in love with the science of winemaking and appreciated the joy that came with sharing a bottle with complete strangers. Named to honor her family, guests can get their own taste of Wachira Wines at the Karibu Lounge in Alameda, California.
Recommended bottle: Wachira Black Label Chardonnay